Corporate Gifts: Branded Toys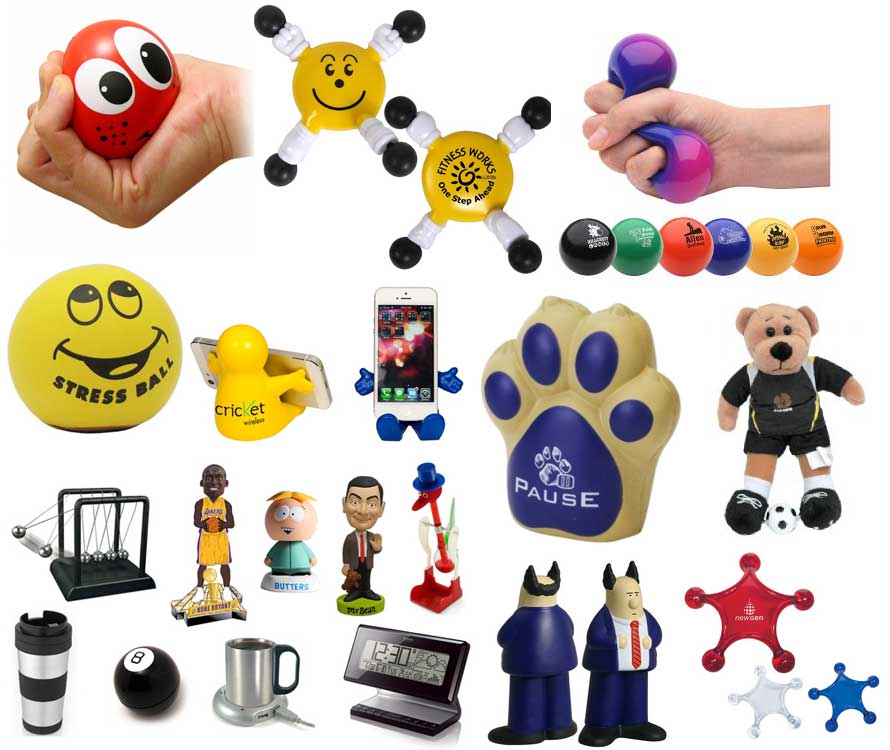 I love toys. As a business owner you can customize any toy with your brand but antistress toys are especially good.
Now is a perfect time to get ahead of the game with these super cool color changing gel stress relievers! Color changing gel stress reliever is a fun way to relieve stress and promote your company! Liquid filled gel ball changes colors when squeezed. Or these fun Wally Walkers will delight the boys and Dad too. Practice by throwing them against a wall, a glass window or the fridge door. The walkers have sticky feet which cling to the surface and then release giving the impression that they are walking down the wall.
Or The Dog Paw Stress Ball which is perfect to promote your school, vet or dog-related business! These squeezable dog paw shaped stress relievers are custom printed with your logo and/or text making them ideal for your next marketing or internal event.