About Us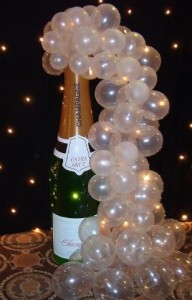 We love fun. We like festive moods. We like giving gifts. We all do. And I always try to find something cool, interesting and unusual for any occasion. I spend a lot of time looking for brilliant ideas how to make any celebration unforgettable or for a unique gift that brings joy and happiness to my friends and family.
People keep asking me for advice about places, events and gift ideas. So I decided to share everything that I found and created this site.
What you find on this site:
– Podcasts with party organizers, artists and event leaders
– News in the party industry
– Guides about organizing parties for birthdays
– Ideas for corporate parties, anniversaries and weddings
– Gift ideas for kids and adults for any occasion
– Interior design ideas for apartments, homes, offices and banquet halls
– Recipes for family gatherings and romantic evenings
– Virtual showcases of various handicrafts
Site "Fun Advisor" collects interesting ideas for planning and organizing children's parties as well as private and corporate parties.
Who comes here for ideas:
– People who are interested to make office life full of fun and pleasure
– Organizers of Team-building events
– Employees of childcare facilities and babysitters
– School teachers
– Owners of clubs for children and development centers
– HR Managers
– Party organizers
– Representatives of the various facets of the party industry
– Newlyweds
– Anniversary celebrators