Christmas Comes to the Office – Ideas for the Holiday
0 comments
I often read forums dedicated to HR managers, so I have a clear idea of what the situation is at many companies at the end of the year.
Congratulations to those that decided not to cut back on the budget and are ready to meet the 2015th year in full swing. Judging from the calls that I've received ever since the start of September active quests as well as fitness oriented teambuilding exercises (especially those located outside of the city) are very popular. Some other popular activities include a comfy banquet with a creative master class, a party with a good band singing popular cover songs, an unusual show or an interactive attraction.
Today I want to gather ideas for those who for one reason or another refuse to have one massive celebration in favor of multiple surprises inside the office.
A whole week of Christmas surprises!
For a couple of years several companies have utilized this exact format to congratulate their employees. All of these surprises can be organized to take place during lunch or at the end of the day. If you haven't had time to decorate your office, feel free to contact us!
Here is an approximate plan for the week, and you can read the details below:
Day 1: A Christmas themed master class
Day 2: 1-2 hour Murder Mystery or a detective story.
Day 3: A fun photo-shoot with costumes and accessories
Day 4: A sand show with warm greetings for the coming year
Day 5: Invite Santa Claus with a bag of presents
Some more details along with prices:
Come Santa Claus!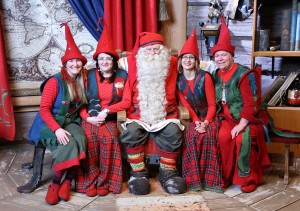 There is something eternally kind, warm and festive in this character don't you think? It's a treat for everyone once he comes when he's least expected and gives a hearty Ho Ho Ho!
You have to plan what to put in the bag beforehand however. Some cool accessory or souvenir is always appreciated!
In GTA, Canada a proper Santa Claus will likely run you from 100-300 dollars per visit, depending on when you want to do it. They are obviously cheaper in early December but will likely cost almost double on Christmas. Especially real bearded Santas are on demand

Santa and Mrs. Claus can add that special holiday joy to your event, posing for pictures, singing Christmas carols with you and handing out gifts or treats that you provide. Pamper your inner child!
A party for your colleague's kids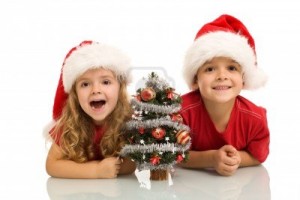 If you decided to invite kids to the celebration, make sure you tell the animators and presenters the age-range of the visitors. They have a lot of interesting and clever ways to entertain children but they depend heavily on how old the child is. Cute characters and games for the youngest members of the audience, contests and entertainers for older kids and interesting arts and crafts classes for 10 year olds. Contact us and we can tell you other interesting ideas!
Like always the prices depend on the date. For example early December a contest with gifts will probably cost around 400 dollars but on Christmas it might cost 100 more. A show will vary in cost depending on how many actors there are but a 4 actor spectacle will likely cost around 900 dollars, and around 1000 for a 5 man show.
Christmas themed master classes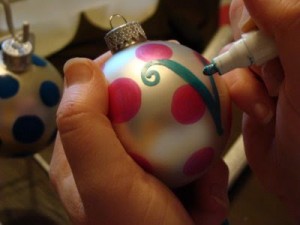 The popularity of these events has grown considerably in the recent years. It is a very enjoyable way to relax and get away from all the deadlines and stress by painting a pretty ball or making a fun toy.
Some of the most popular ones:
– Making and painting Christmas tree balls, gingerbread houses, wooden toys, Christmas lights, bags, picture frames, T-shirts, masks, and so on and so forth
– Creating a massive company greeting card
– Small trinkets with the year 2015 inscribed, candy canes and candy evergreen trees, paper angels, candles, watches with bracelets
– Decorative fans, gloves, boots, bottles of champagne
– Craft Cocktails & Martinis Workshop
– Cookery Masterclasses
The average cost is around 600 dollars plus some extra expenses.
Quest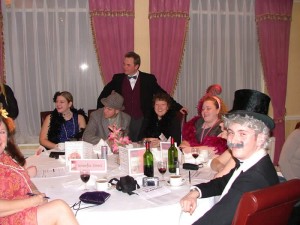 A super popular activity! It's perfect for a small office of around 12-25 people. An expansive scenario with multiple storylines, a fun ending, intrigues and mysterious symbols is included.
There are a lot of these scenarios. Beginning in early December the price will start at 1500 dollars for 3 hours.
Sand shows
You will be visited by an artist with special equipment who will create an animated painting accompanied by a beautiful melody. There are pre-made scenarios but custom ones can also be ordered. This can cost you more than 1000 dollars for around half an hour.
Christmas Photo-shoot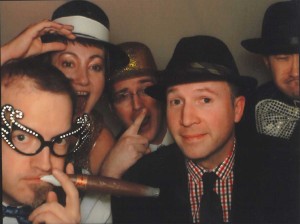 Again, there are so many options. You could buy accessories like lips and mustaches on sticks and have a bunch of selfies, which is always a fun starter to a night. It's also only going to cost you 20-30$.
You could also hire a professional photographer with an hourly charge for taking pictures of the coworkers, preferably during some event (like with Santa Claus)! However this is slightly pricier and comes with a tag of around 150 dollars an hour.
You could also order an entire studio to come to your office, with backdrops, accessories and costumes. This will cost around 1200$ for 2 hours. You can rent a photo booth with props – a unique entertainment and pure fun of snapping instant pictures. if you are curious how much to rent a photo booth in Toronto – you can find something from 250 dollars for 2 hours of rent. Usually it includes everything you need to make your special event fun and entertaining with large selection of props.
Various Foods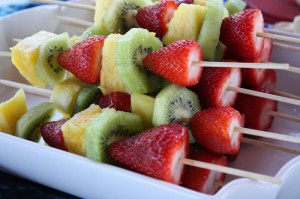 The classical way is to of course get the food yourself but there are more exciting options.
You can invite a chef who will cook using your own ingredients for the office. You can order some delicious appetizers to be delivered to your office. You can invite a professional sommelier for a wine tasting. You can order a tea ceremony (Chinese or English). You can order a thematic cake with figurines or writing related to your company. Last but not least you can also order a beautiful candy bar. It's hard to estimate the price for these outright because there are so many factors involved.
What else?
There's a whole lot of possibilities, like the "Amazing Six":
• Attractions like the "dancing heads".
• Karaoke (Both with equipment and catalogs)
• Drum Workshops and Master Classes
• 30-40 minute dance classes
• XBox games
• Caricatures
Contact us if anything interests you and you are in GTA, Canada!