Upcoming Christmas Shows You Do Not Want to Miss
0 comments
Only 50 days left before Christmas so if you are a gift seeker or looking for inspirational decoration ideas you should visit these coming Christmas shows (of course if you live in GTA – Greater Toronto Area, Canada).
One of a Kind Show and Sale Toronto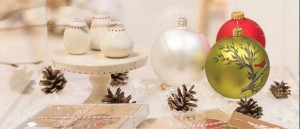 This show will be held at Direct Energy Centre, Exhibition Place, Toronto, November 27 to December 07, 2014.
The 40th annual One of a Kind Christmas Show will open this Thursday!
This show is Canada's finest craft show, bringing innovative artists, craftspeople, and designers together to share their unique creations with the rest of the world. If you want a personal shopping experience like no other – just come!
Canada's largest show and sale of works from over 800 artisans and designers. Shop for fashions, fine art, home decor and much more. I am going there on Thursday and I will tell you everything

TICKETS
Admission to the show is valid any day and includes re-admission throughout the show.
Adult Admission (ages 18+): $12.00 each
Senior Admission (ages 65+): $7.00 each
Youth Admission (ages 13-17): $7.00 each
Group Admission (for 20 people or more): $10.00 each
Seasons Christmas Show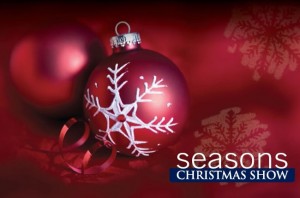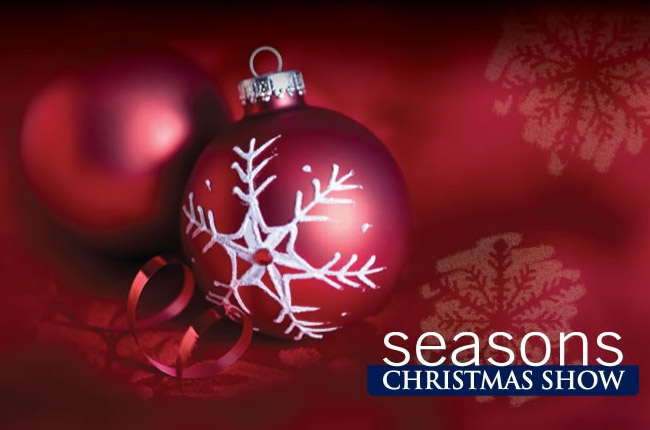 This show celebrates 10 years anniversary this year. It will be held at International Centre, Hall 5 (Arrow Hall), November 21 to 23, 2014.
Address:
6900 Airport Road,
Mississauga, Ontario
L4V 1E8.
I am very excited to visit it because the show will not only be featuring more than 300 holiday décor, fashion, food and gift exhibitors covering over 100,000 square feet but also offering a lot of innovative and inspiring tips, advice and ideas from experts and celebrities. You will meet Lynn Spence – yay!- style and design expert on Citytv's Cityline, Around the House and Fashion Friday (I love her – so many inspirational ideas on how to take stress out of decorating for holidays ). If you do not know about Lynn Spence (impossible but if?

) check out this video:
You also will be able to participate in Kate's Garden workshop, taste some of Canada's finest cheeses while learning how to pair, store and serve cheese, try (I hope) chocolate from Purdys Chocolatier, a Canadian owned and family operated business, the leading chocolatier in Canada. You will learn about Jim Connelly Christmas projects and a lot more.
Tickets cost:
Adults $15
Adults (online) $13
Seniors (65+) $13
Seniors (65+) (online) $13
Youth (13-17) $13
Youth (13-17) (online) $13
Children (12 & Under) Free
Group Rate-10 tickets or more (online only) $11
2 for 1 Admission
Friday, November 21, 2014 after 5:00 pm.
Available at the door only.
Admission Includes
Parking
Parcel Check
Carry-out Service
Presentations & Seminars
Show Guide
Re-admission
See you there!
2014 Vaughan of a Kind art + craft show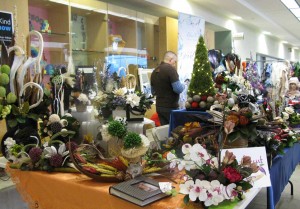 This show will be held on Saturday, November 15 from 10 a.m. to 4 p.m. at the Vellore Village Joint Complex, located at 1 Villa Royale Avenue in Woodbridge.
The sixth annual Vaughan of a Kind art + craft show will feature over 80 artisans from the City of Vaughan and the Greater Toronto Area. There will be a lot of both returning and new vendors who will present a huge assortment of hand-crafted items. You will be able to shop for a fine selection of traditional and contemporary art and craft items such as accessories, ceramics, collectibles, holiday décor, edibles, fashion, jewelry, painting, personal care products, photography, prints, textiles and toys.
If you have kids and want to bring them with you – just do it. There will be Kids' Art Room where children can participate in supervised art activities. I am going to visit this place so wait for photos! Oh, and it's free admission and free parking.