Vaughan of a Kind Art & Craft Show
0 comments
Vaughan of a Kind Art & Craft Show – it happened! Amazing show that made me feel homey, involved and hospitable. I met so many talented and interesting people and I am proud of you, Vaughan!
There were so many vendors, artisans and visitors there. I found a lot of unique gifts that I would buy for myself and for my friends and relatives the moment I saw it ( and I did

) and exciting ideas for my (and your

) house decorations. I am not able to describe everything so I picked only the stuff that my eye caught.
Christmas time is a time to give love and warmth to family and friends. Not only the babies need it all but we adults too.
First – not because it was a first booth from the entrance

but because I really like it – Nicely Hand Made crafts by Maria Doktorov. Very unique dolls. They look very stylish but on the other hand they are very practical and useful. You can use these dolls as napkins and cotton swab holders. You do!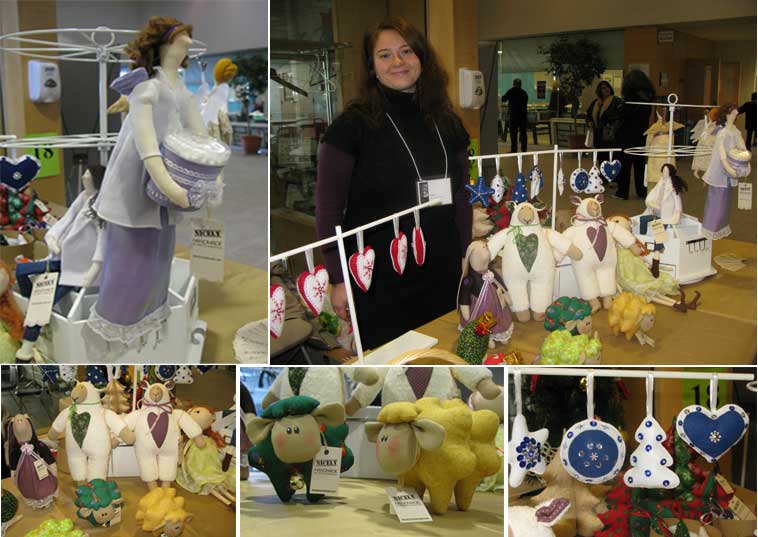 Nicely Hand Made also has a bunch of Christmas tree ornaments made from felt and beads that are ready to be hanged on a Christmas tree. And these crochet baby rattles and nursing necklaces, all made from 100% cotton are made to enhance you festive spirit. Love that!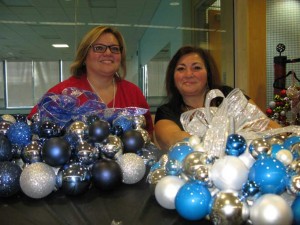 Christmas Wreath. Everybody needs them in Christmas time! We got used to pine needle wreaths but there are so much more!
I found these amazing creative ball ornament wreaths and could not leave this booth for half an hour! Unique, interesting and bright – they will definitely be the main decoration of your house.

Echoridge Boutique. Hand-crafted wreaths, centre pieces for all seasons, unique jewellery boxes & theme gift-boxes.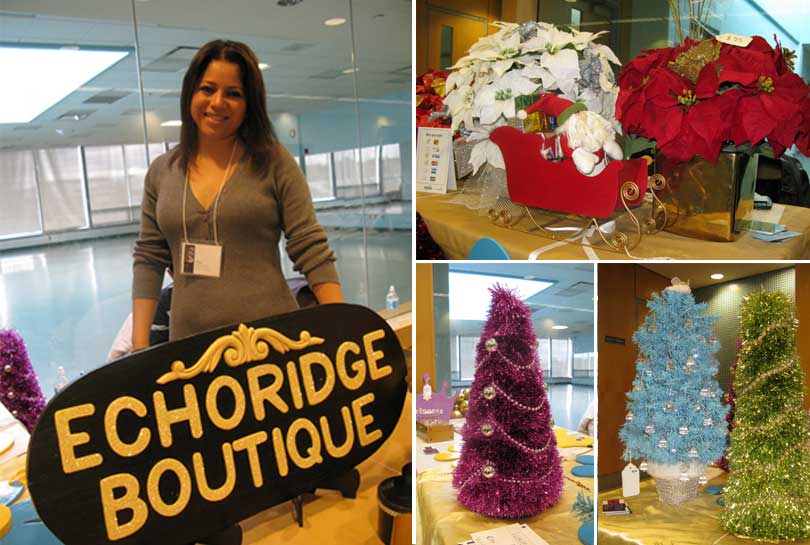 Luv Avenue. I do not know where designers get these great ideas but Ratna Tjan definitely knows the spot. She is a party angel. She makes personalized gifts and eco-friendly party supplies and you can get a huge cake from her for your baby's birthday without any worries about calories! You can party with no stress, no fat, no waste. I asked Ratna how she finds inspiration and she said that she thinks about new ideas all the time. Look at it: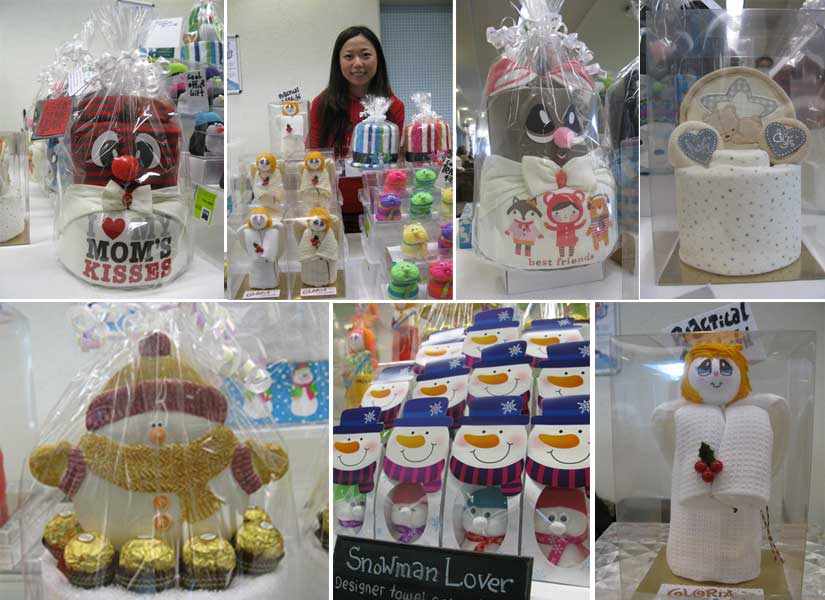 King Event design. Their hand-crafted event decor is the perfect way to celebrate in custom-made style. Whether it's a small private gathering, or a large corporate event, they can help make your event memorable with your one-of-a-kind pieces! Paper personalized flowers for all occasions.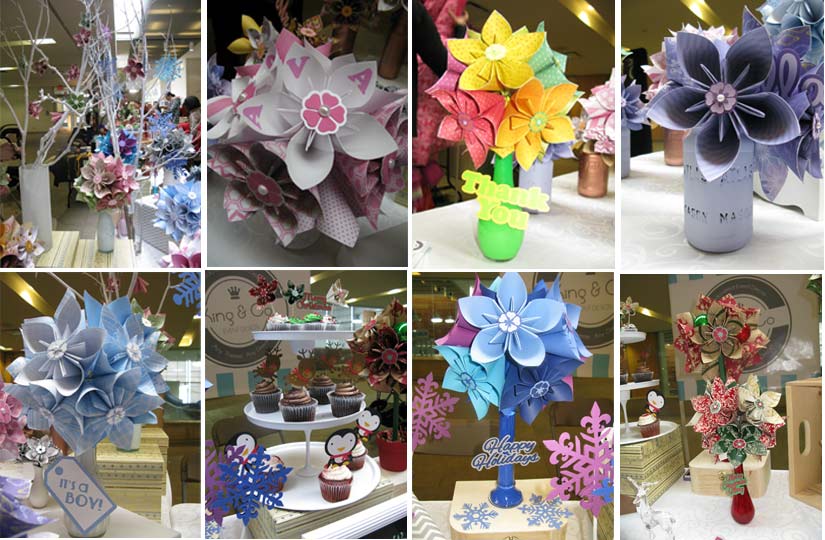 Amazing wooden pens and bowls from Norm Tendall – every pen has a note where the branch was taken. Historical pen – eh?

Looking for a fused glass, seed beads, Swarovski crystals, hand painted leather or paper quilling? Angela's things work for you – I could not believe that these things can be made from glass at home. They said they have ideas for everything!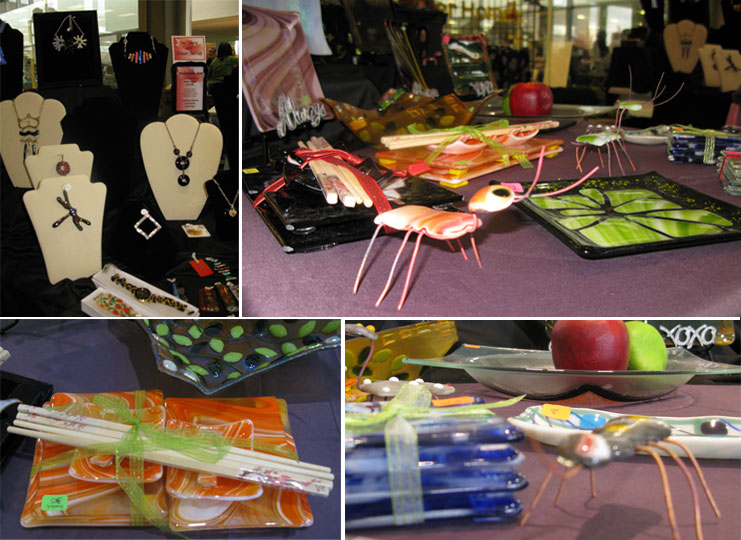 Nalia Designs. Their Christmas decorated cookies, cakes and cupcakes look very festive. If you feel guilty about sweets – you can choose wonderful Towel or Diaper cake – they look amazing and have zero calories.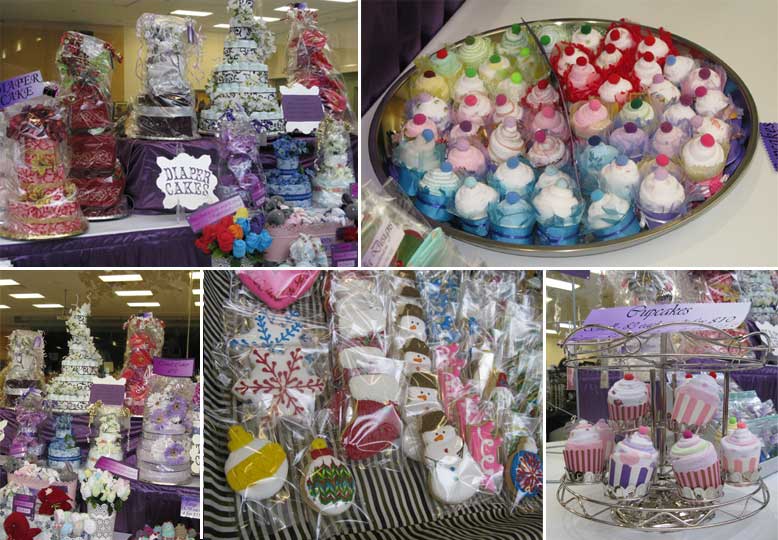 BTW – sweets: you should have tried Caribbean Dream Cupcakes made by the dynamic duo of best friends who want to share their passion with the world. Cupcakes, mini and giant, all possible flavours and toppings. Yummy!
I was impressed with Virtiggo Home Decor and oil painting by Orysia. Hand painted clam shells and rocks – very nice piece of art and unique gift for art lovers.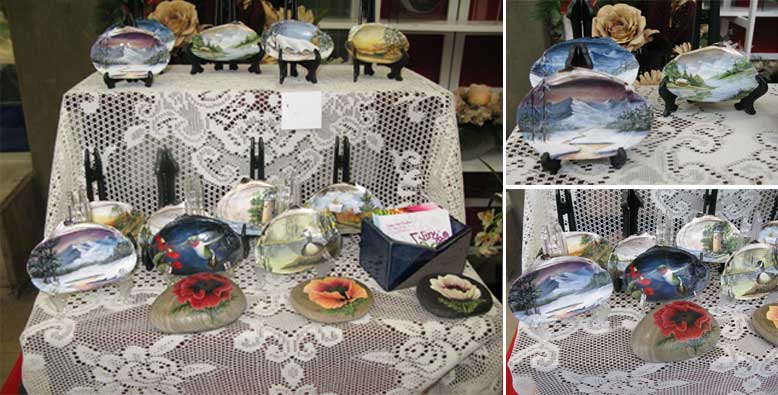 I am always a fan of personalized gifts. So Yanchus Art is very close to my heart. This is great idea for Christmas gifts, for birthdays, for anniversaries and for all kind of occasions. You bring a photo (or photos) or just an idea of what you want and you get art work back. Isn't it great to have a real portrait of your beloved ones?
Happy Holidays, everybody!