Workplace Yoga: Swap Stress with a "Better than Coffee" Break
0 comments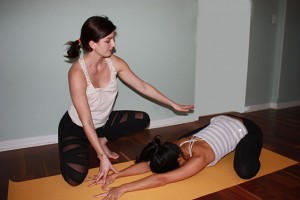 I described already few types of team-building activities that will make your team happier which mean more productive. And one of them is yoga. Yoga breaks become more and more popular nowadays not only in yoga-centres and fitness clubs but in the office as well. Why?
Stephanie Fasulo, a power yoga teacher certified in Vinyasa yoga, explains how yoga calms, centers, and grounds, why we need it so much and why demand for yoga team-building experience is growing so rapidly. She also gives some advice what you should do if you are planning a yoga class for your team.
Stress. You know the word; better yet, you know the feeling. And we all know stress can cause long-term health issues including: headaches, heart disease, depression, anxiety and stress is even linked to cancer. Not to mention stress makes you irritable, unhappy, and in some instances, less social with friends and family.
Workplace exercise and team building events are both fantastic ways to restore wellness into your day. If you're lucky enough to work for a company where it offers health programs and/or on-site gym, take advantage!
If yoga is offered at your workplace, then I highly encourage you to swap your stress for a class. Yoga has been recognized to help deal with stress in teens , elderly, pregnant women, hospital staff and patients . The benefits of yoga are being shared more and more each year by the thousands of people who've learned to shake their Asana… and stress…away.
Planning a yoga class for your team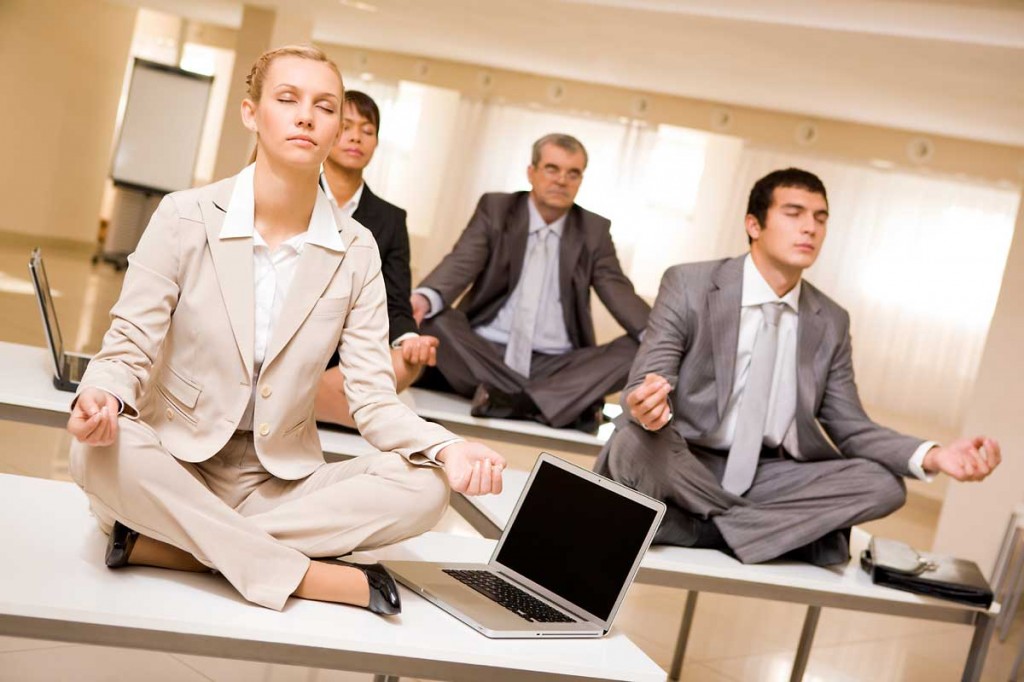 If workplace yoga is something you're interested in for yourself or your team, first talk to your manager and/or HR department and see if there are classes available sponsored by your work.
Alternatively, many people hire yoga instructors to come in to their workplace for group classes before, during or after work to inspire, de-stress and recharge their team. Or if you're planning a big meeting, why not have a break with a 20-30 minute "better than coffee" break? You can have boardroom sessions weekly or monthly, doing yoga before work early in the morning, after working hours or during lunchtime. Duration can vary from 30 to 60 minutes.
And corporate team-building session can be designed as per meeting schedule and focus on breathing techniques and meditation.
Even 30 minutes of exercising is enough to help you beat procrastination, destroy distractions and get big things done.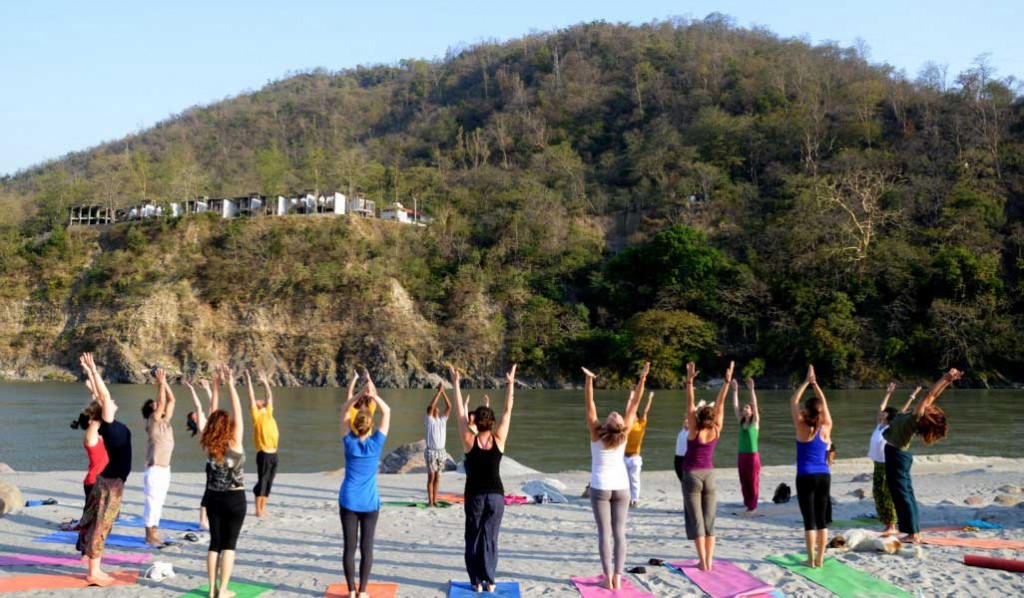 For really big yoga team building events you can find a unique destination offsite – yoga retreats allow people to unplug and disconnect from the endless tornado of thoughts. And good management knows the secret: strong happy teams are productive teams. Taking your staff offsite is a great way to increase employee engagement and build cohesive and resilient teams.
Yoga classes are fresh, fun and well liked among our population. Setting up yoga classes for your team is encouraging, motivational, and not to mention a great way to stay active during the work week.
You can find more info on Stephanie's site juicylifeyoga.com and we hope also to have her soon as a Fun Advisor guest in our coming Podcasts / interviews section where she will answer all questions about both corporate and personal yoga experience.
Namaste and stay tuned for Stephanie Fasulo interview!