Desk Yoga At The Office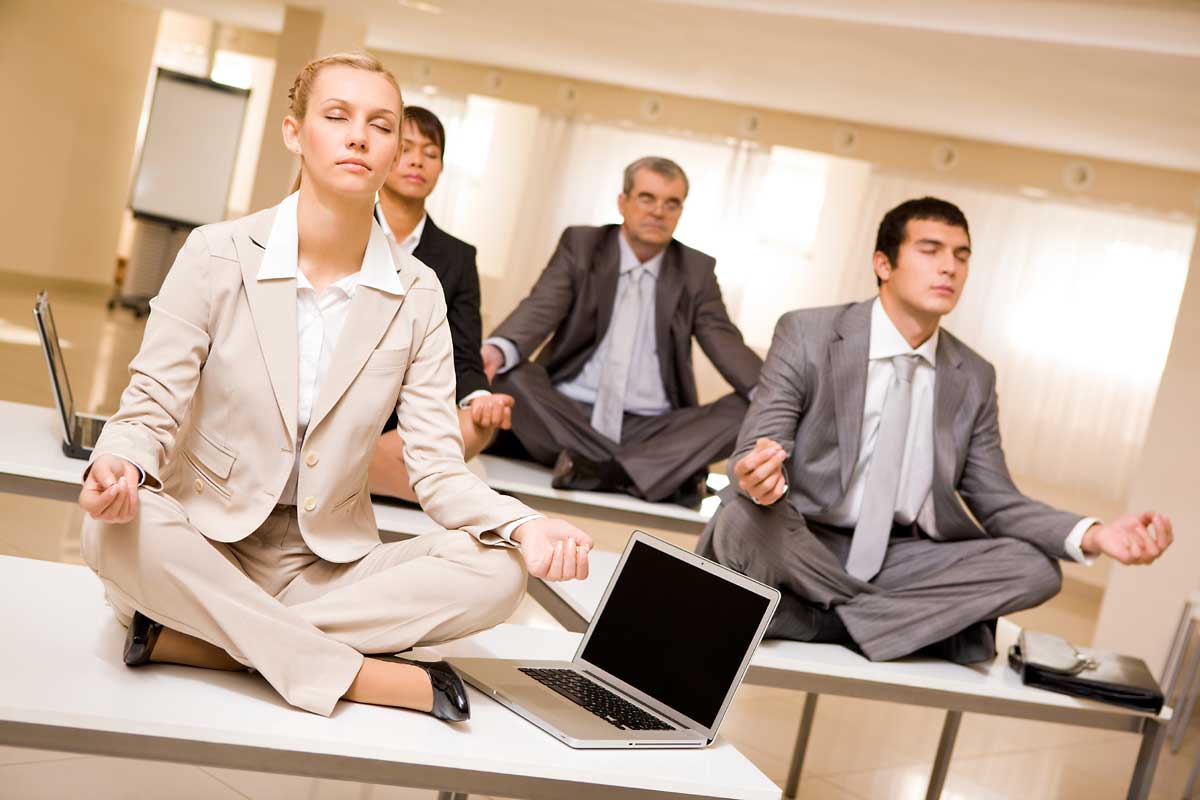 many people hire yoga instructors to come in to their workplace for group classes before, during or after work to inspire, de-stress and recharge their team. Or if you're planning a big meeting, why not have a break with a 20-30 minute "better than coffee" break? You can have boardroom sessions weekly or monthly, doing yoga before work early in the morning, after working hours or during lunchtime. Duration can vary from 30 to 60 minutes.
And corporate team-building session can be designed as per meeting schedule and focus on breathing techniques and meditation.
Even 30 minutes of exercising is enough to help you beat procrastination, destroy distractions and get big things done.